Get the one-page printable schedule to help guide you to all the events!

See the Event Map with times and locations to help you find all the events downtown.

September is Childhood Cancer Awareness Month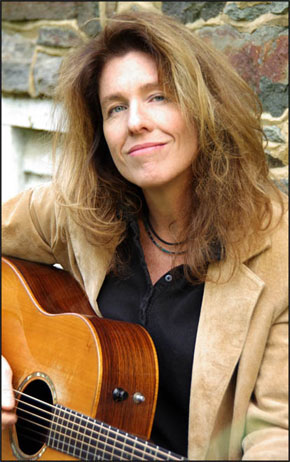 Julia Kasdorf
at Palio Ristorante Italiano
7:00-10:00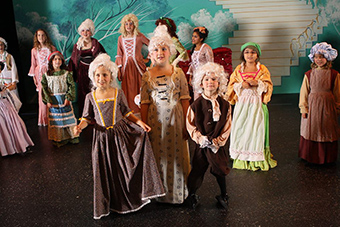 Theaterpalooza
at Sona Bank
6:30-8:30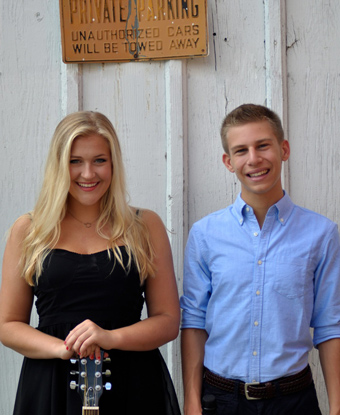 Alie Campbell & Stephen Coakley
Sugar Magnolia
7:00-9:00
Troy and Paula Haag
at Shoe's Cup and Cork
7-9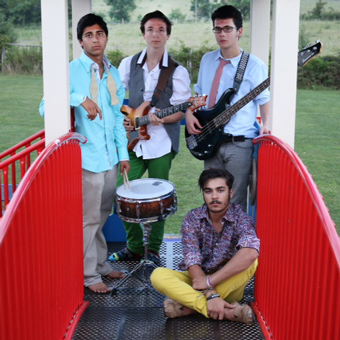 There & There
Blue Mountain Café
7-9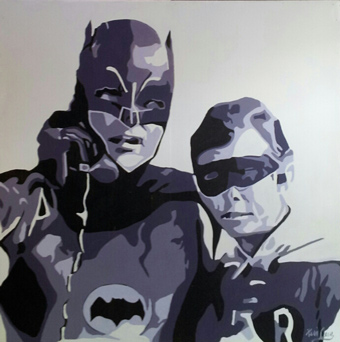 Heroes and Villains
Night Gallery
6-9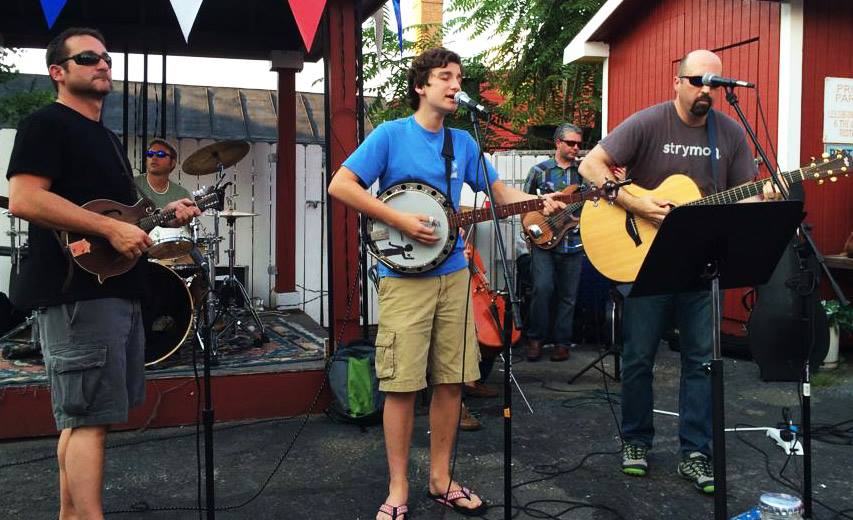 Frayed Knots
at Pangle & Associates
6:00-9:00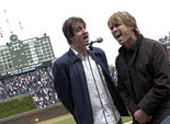 Todd Wright
at Social Butterflies
7:00-9:00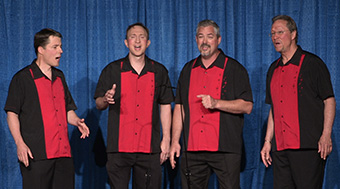 LoCo4
at Caulkins Jewelers
6:30-8:30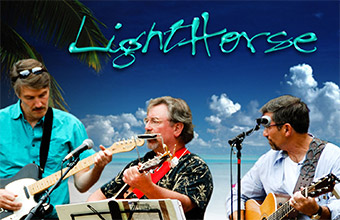 LightHorse
at LBC Underground
6:30-8:30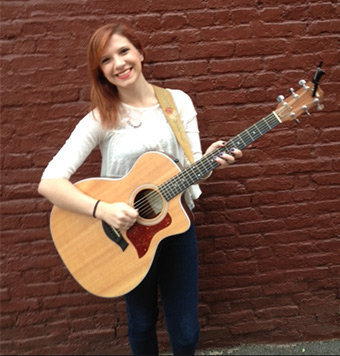 McKenzie Mees
at Lou Lou Boutique
6:30-8:30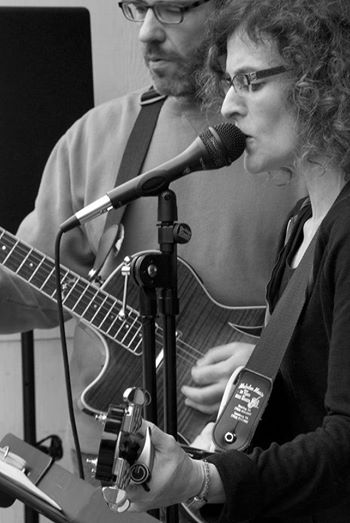 GLAURIE at
Leesburg Democrats Office
6:00-9:00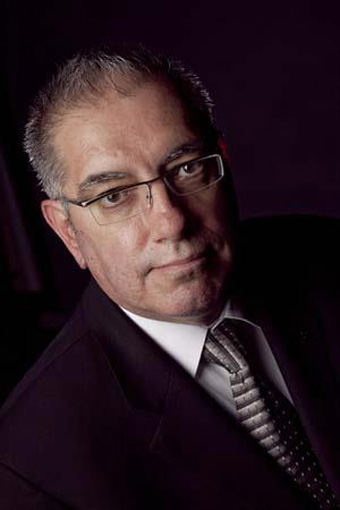 Frank Lombardi
at Old Town Grill
7:00-9:00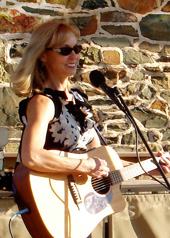 Cindy McConnell
at Leesburg Vintner
7:00-9:00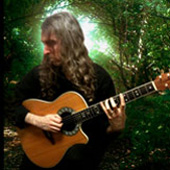 Flamenco Guitarist Matthew Mills
at Chimole Wine & Tapas Lounge
7:00-9:00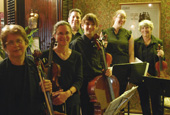 Trinity Strings
at Trinity House Café
7:00-9:00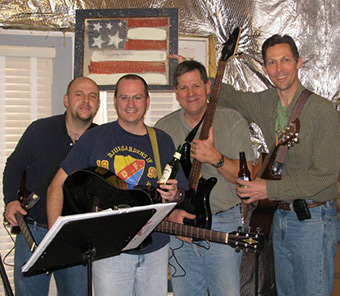 Red White and Blues
at MacDowell Brew Kitchen
6:00-9:00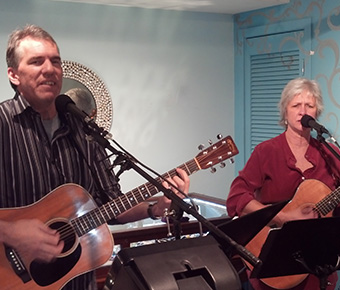 Jan and Jeff at
Designer Goldsmith
7:00-9:00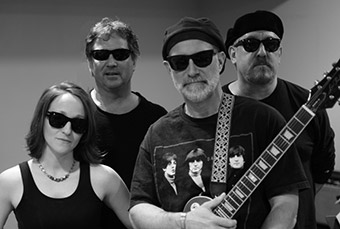 Cheap Sunglasses
at Georgetown Café Patio
6:00-9:00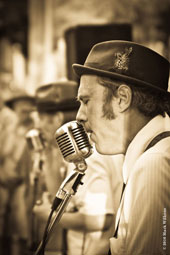 Hard Swimmin' Fish at the Cajun Experience
7:00-9:00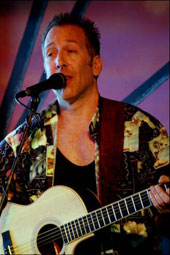 David Davol
at Doener Bistro
7:00-9:00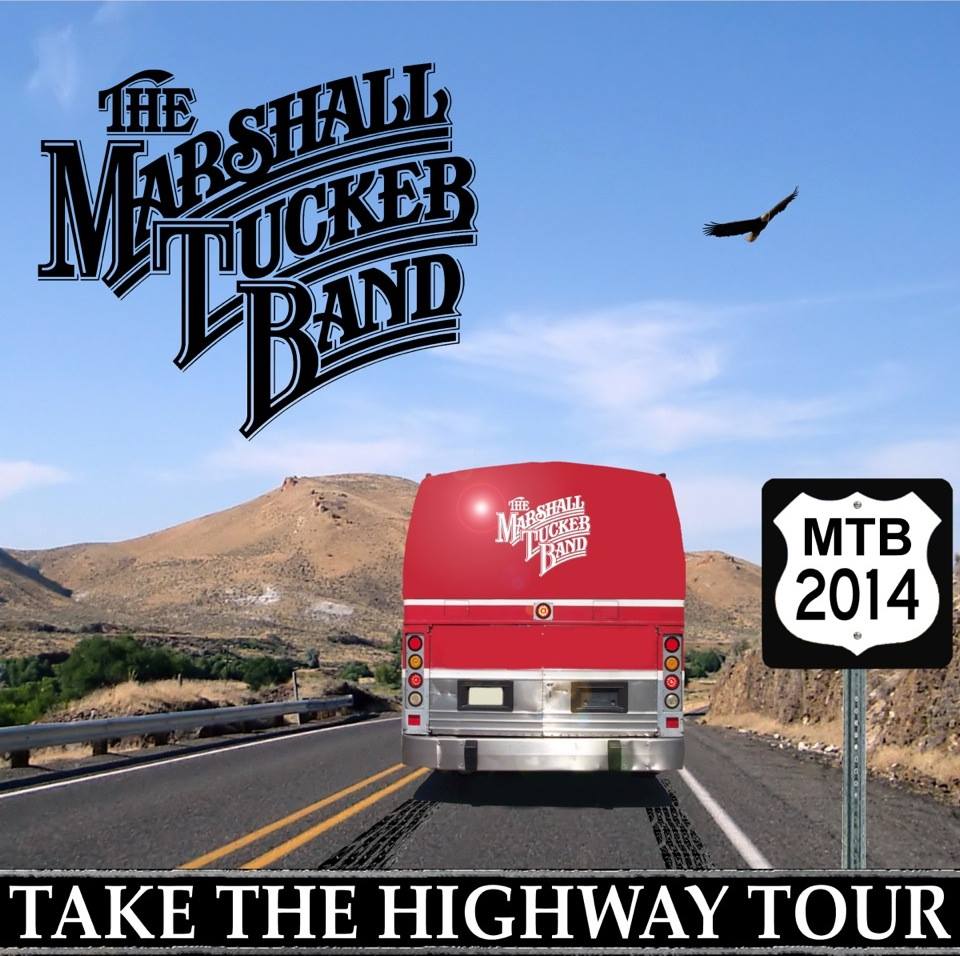 The Marshall Tucker Band
at Tally Ho
Doors open at 8
Different performances and special events every month!
Stroll around historic downtown Leesburg on the First Friday of each month (except January), to enjoy numerous live music performances throughout the town, art exhibits, wine tastings, lectures, book signings, and so much more!
Over 45 specialty shops, art galleries, antique shops and restaurants are open until 9pm or later,
many offering free refreshments and/or special sales.


Upcoming First Friday dates for your calendar:

October 3, 2014
November 7, 2014
December 5, 2014
February 6, 2015

Events for Friday, September 5, 2014
7:00-10:00 Julia Kasdorf. Palio Ristorante Italiano is featuring locally acclaimed singer and acoustic guitarist, Julia Kasdorf, whose powerful vocals are well known to from her ten years with the country band, One Horse Town. She now has a successful solo career and a new band, The Ready Boys with a focus on rock and roll. She can play and sing most anything, but especially enjoy Americana, standards, pop tunes and of course rock –n-roll.

Location: 2 W. Market St.

7:00-9:00 Todd Wright. Social Butterflies, downtown's new hair salon, is featuring singer/songwriter, Todd Wright. Todd has toured with Lucy Woodward in support of her record While You Can and also toured with the Pat McGee Band and played shows with Better Than Ezra. He is a featured singer at Leesburg's popular Acoustic on the Green event, so if you missed him in June, don't miss this opportunity to hear him during First Friday.

Location: 10- B S. King St. upper level.

6:30-8:30 LightHorse. The LBC Underground, downtown newest restaurant is featuring locally acclaimed LightHorse, an acoustic guitar trio, consisting of Prescott Engle, Peter Gustafson and Eric Stanley. Together, they are a rich blend of vocal harmonies with a playlist that dates back to the hey-day o album-oriented rock, from the 60's and 70's with a smattering of selections from some of today's more prominent rock artists.

Location: 2 W. Loudoun St. Lower Level.

6:30-9:00 Outdoor Concert. Pangle and Associates are featuring Frayed Knots, a five piece band, playing a wide range of acoustic tunes from rock and folk to bluegrass and blues. The band consists of members of the St. James Episcopal Church and played to rave reviews at last year's Shocktober Haunted House. Stop by to hear some great music and BBQ.

Location: 109 S. King St.

7:00-9:00 Cookbook Tasting. The Very Virginia Shop is hosting the ladies of the Loudoun Womens Club, who will be offering tastings from recipes featured in their cookbook, entitled "From Our Table to Yours."

Location: 16 S. King St

7:00-9:00 NEW Café. Trinity House Café is opening for a sneak peek with a classical concert by Trinity Strings, which is a string ensemble that plays a popular mix of classical music, hymns, and folk tunes. Stop by the Trinity House Café, which is an outreach of the John Paul II Fellowship, to check out this new café that is opening later this month and will be serving excellent coffee, wine, food, and will host a variety of community and cultural events.

Location: 101 E. Market St. (corner of Market and Church St.)

6:30-8:30 Childhood Cancer Awareness. Coldwell Banker Realty is hosting an event for Childhood Cancer Awareness Month with music by kid musicians from the Bach to Rock/Lansdowne School showcasing bands consisting of kids ages 8 to 12; which will perform on rotation throughout the evening. Also the "Be the Match" Bone Marrow Donor Program will be there with information on ways you can help save a life.

Location: 25 S. King St

6:00-9:00 Open House. The Leesburg Democrat Office is hosting a fun open house with live music by the acoustic guitar duo known as GLAURIE, consisting of singer/songwriters, Glenn Stern and Laurie Mangold, playing an array of classic rock songs. Also stop by to meet several local candidates such as Kelly Burk, Marty Martinez, Kristen Umstattd and Dave Butler and to pick up yard signs, if you happen to want any. Light Refreshments.

Location: 101 Loudoun St. SE

7:00-9:00 Crooner. The Old Town Grill is featuring Frank Lombardi, of Crooners, Inc., performing songs in the classic stylings of Frank Sinatra, Dean Martin, Tony Bennett, Perry Como, Nat King Cole and Michael Bublé. Frank croons throughout Northern Virginia at private events, country clubs, and weddings.

Location: 15 S. King St.

7:00-9:00 There & There. Blue Mountain Café is featuring an outdoor concert with the new teen rock band, There & There, featuring four talented students from Loudoun County High School – David Anand, Dillon Douglasson, Wyatt Ellerbeck, Frankie Stephan.

Location: 26 S. King St.

6:00-9:00 Rock Concert. MacDowell Brew Kitchen is holding an outdoor concert by Red White & Blues, a blues and rock band from Purcellville featuring Rich DiStefano, Jim Donlon, Jeff Munzell and Eric Werling. They play classic rock, blues, country and anything with a little twang in it.

Location: 202-B Harrison St.

5:30-8:30 Art Square Party. ArtSquare is having a First Friday party to celebrate their new location at The Shops at Dodona Manor with good food, refreshing beverages and with interactive art which is your chance to be part of creating a very colorful sculptural work of art! Come join in to help make a 'stained glass' collaborative piece to be hung in the triangle windows above the ARTSQUARE entrance! Added fun will be an exhibit of local emerging and current artists and a jewelry enameling demonstration! While you are here, learn more about fall ArtSquare class offerings for Adults and Children.

Location: 312 E. Market St.

5:00-8:00 Ribbon Cutting. Century 21 Redwood Realty is pleased to announce the opening of their Leesburg location with a ribbon cutting event with the Mayor at 5pm and with a grand opening celebration throughout the evening. Stop by to check out their new office and welcome them to historic downtown.

Location: 17 E. Loudoun St.

7:00-9:00 Alie and Steve. Sugar Magnolia in their new location on Loudoun Street is featuring live music on their porch with an acoustic duet of singer, Alie Campbell with Stephen Coakley on keyboard.

Location: 1 W. Loudoun St.

6:00-9:00 Cruise with Wine. Carter Braxton Preferred Realty is hosting the Expedia Cruise Ship Center showcasing their European river cruises along with wine tasting with Notaviva Vineyards. Light Refreshments served.

Location: 11 Loudoun St. SW.

6:00-9:00 Art and Book Signings. Books and Other Found Things hosts monthly "meet the author" events with local authors available to discuss and sign copies of their books. The author for September is Courtney Lynne Mann and her book entitled, Wide Sky, Narrow Path, an inspirational account of her hike-thru the Appalachian Trail from Georgia to Maine. Plus, aroma therapy with Kris Alcantera.

Location: 13 W. Loudoun St.

7:00-9:00 McKenzie Mees. Lou Lou Boutique is hosting acoustic singer/guitarist, McKenzie Mees, playing an array of pop and rock tunes.

Location: 9 W. Loudoun St.

6:30-9:00 War of 1814. The Loudoun Museum is hosting brief talks and a book signing by Leesburg author, Carey Roberts, who will be presenting and signing her new book, Star-Spangled Sailors, about the men who fought in the war of 1812. The talks will begin at 6:30, 7:30, and 8:30 and last approximately 30 minutes. The event is free and open to the public.

Location: 16 W. Loudoun St.

6:00-9:00 Antiques Open House. Weathered Elegance, which is downtown's newest antique and home decor shop, will be hosting an open house with specials and refreshments. Stop by to check out this shop which specializes in repurposed items.

Location: 2 W. Loudoun St.

6:00-8:30 Art Open House. Gleedsville Art Publishers is hosting an art open house featuring paintings and drawings by local artists such as Catherine Thomas, Sue Kelleher, Bill Schmidt, Antony Andrews and Grant Hacking.

Location: 5 W. Loudoun St.

6:00-9:00 New Location. The Jeans Whisperer is hosting an open house to celebration their new location which is right next door to their old spot. They offer a wide array of jeans and other accessories such as boots, belts, scarves and jewelry.

Location: 3 W. Loudoun St.

6:00-9:00 Music, Wine and Photos. Photoworks is hosting a photography show of nature photographs by Tom Ramsey along with live music by Fast Eddie and Sammy Boy Wright, rocking on guitars along with darkroom demonstrations and exhibit by instructor, Michael Barolet. Plus wine tasting by the Lost Creek Winery.

Location: 2A W. Loudoun St.

6:00-9:00 Heroes and Villains. The Night Gallery is hosting a unique collection of paintings with an art show titled Heroes and Villains with new art by Kevin Dunn, Cindi Scout Byersmith, Liam Harrison and Kathleen Howsare.

Location: 18 S. King St. (upper level)

6:30-8:30 Broadway Tunes. Black Shutter is hosting the classically-trained vocalist Christina Summers, who sings Broadway tunes and opera ballads.

Location: 1 Loudoun St. SE

7:00-9:00 Live Music. Georgetown Café is featuring the local rock and roll band, Cheap Sunglasses playing classic rock songs of the 70's and 80's. Inside the café will be Scenic Roots with Valerie and "Brad the guitar guy" playing an array of acoustic rock songs.

Location: 19 S. King St.

7:00-9:00 Barber Shop Music. Caulkins Jewelers is hosting the barber shop quartet, LoCo4, Loudoun County's premier a cappella group, singing in four part harmony.

Location: 11 S. King St.

6:30-8:30 Theater Show. Sona Bank is hosting performances by the TheaterPalooza Company, featuring songs and excerpts from their Broadway Bound production, along with numbers from their upcoming summer productions. Theaterpalooza's Broadway Bound has performed at Walt Disney World, New York City, the Tree Lighting at The White House as well as Carnegie Hall. This talented group of young performers from Loudoun County have been training all season and love to perform for the community.

Location: 1 E. Market St.

6:00-9:00 Live Music. Hopscotch Coffee Roasters is hosting live music by guitarist/singer, Tony Greenfield, performing from his repertoire of over 200 songs, ranging from classic rock to classic country and bluegrass to old standards. The coffee shop's "artists of the month" is to be announced, whose art will be on display throughout the month of September.

Location: 110 S. King St.

7:00-9:00 Paula & Troy Haag. Shoe's Cup and Cork is featuring live music with Troy and Paula Haag who are a Northern Virginia-based husband and wife guitar and vocal duo that explore inventive folk music with acoustic leanings and strong songwriting abilities. The languid folk ramblings of Troy and Paula are steeped in Americana, folk, country, and alternative pop. Also guitarist, Fast Eddie will accompany them.

Location: 17 N. King St.

6:00-9:00 Art and Wine. The Cooley Gallery is featuring a wide range of artwork by locally acclaimed artists, including pottery by former Washington Redskins tight-end, Chris Cooley. Plus wine tasting with The Barns of Hamilton Station.

Location: 12 S. King St.

6:00-9:00 Music and Wine. The Leesburg Vintner is hosting monthly wine specials with wine by the glass, along with live music from 7 to 9 with singer/guitarist, Cindy McConnell, who has performed acoustic folk/rock covers for more than 10 years in Northern Virginia and who happily donates tips from her performances to the "Virginia Greyhound Adoption."

Location: 27 S. King St.

6:00-9:00 Art Open House. Medlin Art Gallery is hosting an Art Open House showcasing a large selection of antique prints, maps and original artwork from such nationally-known artists as Mort Kunstler, Mary Hope Worley, Paul Landry, John Paul Strain and P. Buckley Moss. Refreshments served.

Location: 2 E. Loudoun St.

7:00-9:00 Hard Swimmin' Fish. The Cajun Experience is featuring live music with the blues trio, The Hard Swimmin' Fish, playing a range of styles covering the country blues of Mississippi and The Piedmont, the urban blues of Chicago, and funk infused varieties with roots in New Orleans' second line.

Location: 14 E. Loudoun St

7:00-10:00 David Davol. Doener Bistro is hosting acoustic guitarist/singer, David Davol, highlighting the Folk-Rock style of the 60's and 70's. He also performs selections of modern country and western music, as well as rock and alternative tunes. Pick your favorite hits from his 400 song request list.

Location: 202 Harrison St.

7:00-9:00 Jan and Jeff. Designer Goldsmith is hosting the popular guitar duo, Jan & Jeff, performing from their wide repertoire of songs, from classic rock to contemporary to bluegrass and old standards.

Location: Market Station

6:00-9:00 Wine Tasting. The Loudoun County Visitors Center is hosting a wine tasting event with a local winery from Loudoun County, along with some light refreshments.

Location: Market Station - Upper Level.

6:00-7:00 Free Yoga Lesson. Flow Yoga is offering a FREE fun-filled yoga practice, which is open to all experience levels.

Location: Market Station - 3rd floor.

5:00-8:00 Open House. The The Guest Room is hosting an open house showcasing their wide array of fine furniture, most of which is made in the United States. Also, offering complimentary refreshments.

Location: 201 E. Loudoun St. Suite 100

6:00-9:00 First Friday for Dogs. The Reign of Cats & Dogs is hosting a fun place for dogs to visit while at First Friday, complete with "Doggie Treats" for man's best friend. If you happen to bring your four-legged friend to First Friday, be sure to stop by.

Location: 13 S. King St.

7:00-9:00 Music and Art. Chimole is hosting live music with guitarist, Matthew Mills, who combines contemporary acoustic music with the influence of Flamenco guitar in every piece along with an art exhibit that features and promotes art from Honduras, with a wide array of paintings and pottery from various Honduran artists.

Location: 10 S. King St

6:30-8:30 Live Music. Stockman Title and Escrow is featuring live music by guitarist/singer, to be announced, performing acoustic folk and classic rock. Plus the artwork of artist, Ruby Gulin Lambert will be on display. Light refreshments will also be offered.

Location: 1 S. King St.

6:00-1:00 Live Music. King's Tavern and Wine Bar is hosting locally acclaimed Andy Hawk and his Train Wreck Endings band from 6-8:30, consisting of several local music legends, such as the Bordelon Brothers and Tom Allen on drums. Afterward, from 9-1am, it's open mike night featuring a wide array of musicians.

Location: 19 S. King St.

6:00-9:00 Open House. Leesburg Antique Emporium is hosting a bake sale by the softball team in Great Falls known as the Sharks! Stop by to support these awesome girls and check out all the awesome antiques inside.

Location: 32 S. King St.

6:00-8:00 Open House. Blossom and Bloom Thrift Store is holding an open house with special deals and light refreshments.

Location: 110 W. Market St.

6:00-9:00 Open House. Smooch Studio, downtown's only custom makeup studio, is hosting an open house event. Stop by to learn about making your own custom lip glosses and foundations and check out all the cool makeup products and classes that they have to offer.

Location: Market Station (upper level - near Tuskies)

8:00-10:00 Glass Blowing. Allura Glass Studio is hosting a live demo of glass blowing by Dario deHoyos, who will be making pendants, ornaments and small sculptures along with a mystery musical guest.

Location: 209 S. King St.

6:00-8:00 Open House. Well and Good Wellness is hosting an open house to showcase their organic beauty boutique complete with wellness coaching and eco spa services. Stop by to meet owner, Lauri Bosserman, a registered nurse and certified holistic health coach and ask about how she can help you by connecting the parts that make up the whole you, including relationships, physical activity, careers and spirituality.

Location: Market Station in the Log Cabin

6:00-9:00 Open House. Best Rack Around, downtown's specialty bra and lingerie boutique, is having an open house event, so stop by to check all their fabulous items!

Location: Market Station Suite F (upper level - near Tuskies)

6:00-9:00 Team Mathias. Windy City Red Hots is hosting an event in honor of Childhood Cancer Awareness month with a table set up for Team Mathias, whose mission is to raise awareness for all childhood cancers and to raise funds for a Leesburg boy, Mathias Giordano, who within the past year has had 21 rounds of chemo therapy, three major surgeries, including the amputation of his right leg. September is childhood cancer awareness month and everyone needs to know it's not rare and that kids get cancer too. So please remember to donate blood and "Go Gold" in September, to support the kids that are fighting for their lives.

Location: 28 S. King St.

8:00 Marshall Tucker Band. The Tally Ho Theater is presenting a concert by the Marshall Tucker Band, who have been playing since they opened shows for The Allman Brothers in 1973. The following year, they began to headline their own shows due to the platinum-plus sales of their debut album. The Marshall Tucker Band has wow critics and influenced major country acts with their definitive blend of rock, rhythm & blues, jazz, and country. Over the past four decades, they have recorded more than 20 albums with hit singles like "Heard it in a Love Song," "Fire on the Mountain," "Can't You See," and "Take The Highway," and they continue to be powerful force in the music world. Tickets can be purchased at the door.

Location: 19 W. Market St.