Get the one-page printable schedule to help guide you to all the events!

See the Event Map with times and locations to help you find all the events downtown.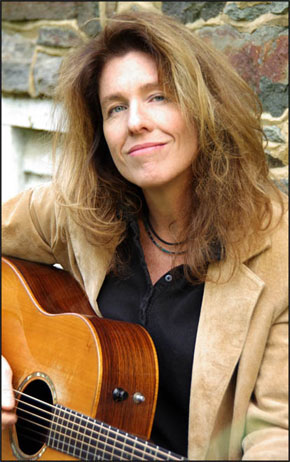 Julia Kasdorf
at Chimole
7:00-9:00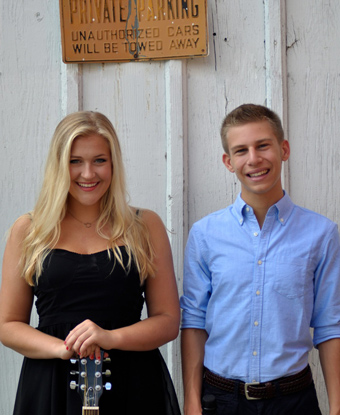 Alie Campbell & Stephen Coakley
Old Town Grill
7:00-9:00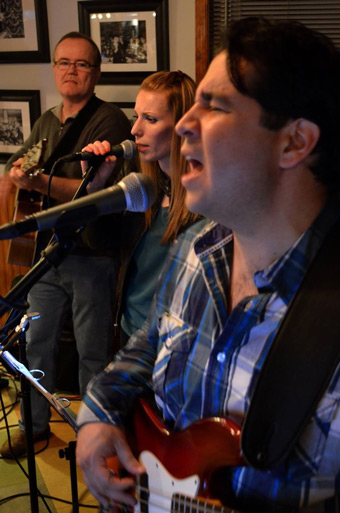 Some People Call Me Maurice
at Shoe's Cup and Cork
6-10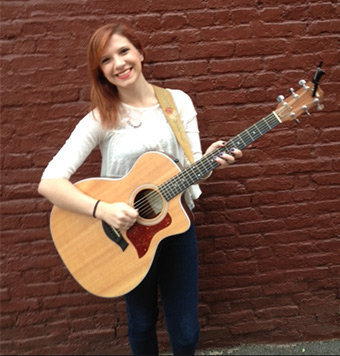 McKenzie Mees
at Lou Lou Boutique
7:00-9:00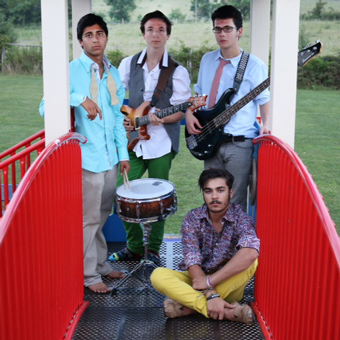 There & There
at Habitat for Humanity Event
5:30-8:00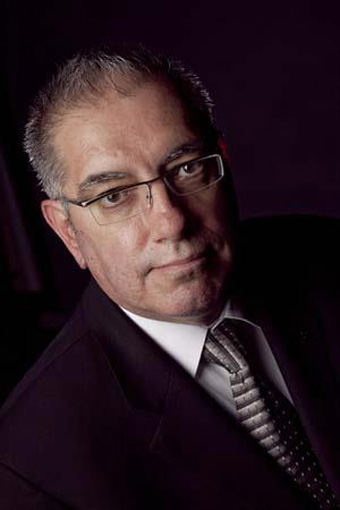 Frank Lombardi
at Sona Bank
6:30-8:30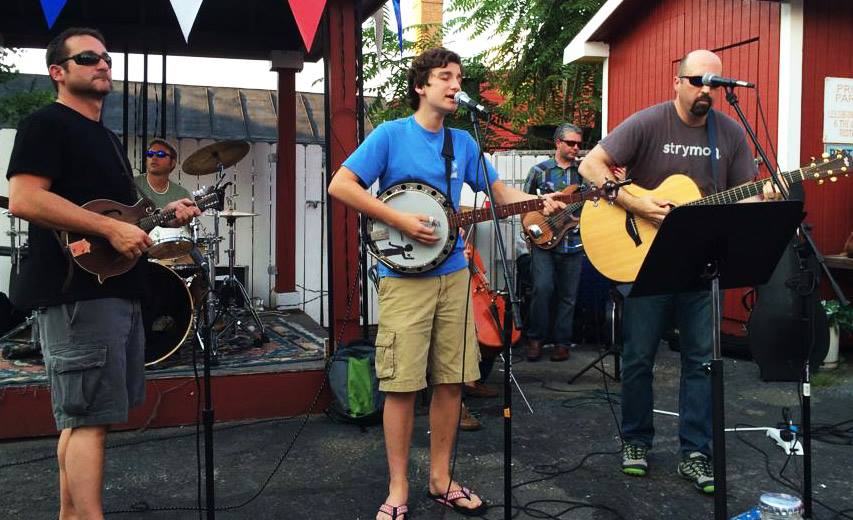 Frayed Knots
at Georgetown Café Patio
6:00-9:00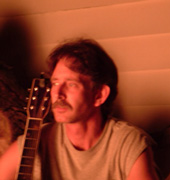 Tony Greenfield
at Black Shutters Antiques
7:00-9:00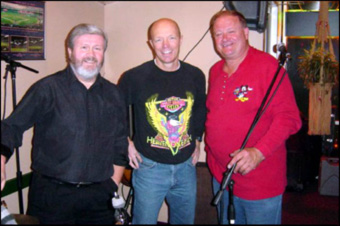 DC3 at Coldwell Banker Realty
6-8:30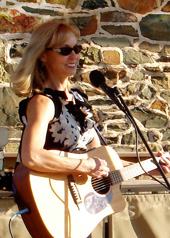 Cindy McConnell
at Leesburg Vintner
7:00-9:00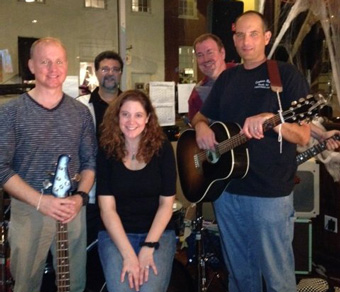 Andy Hawk and his Train Wreck Endings at Kings Tavern
6:00-8:30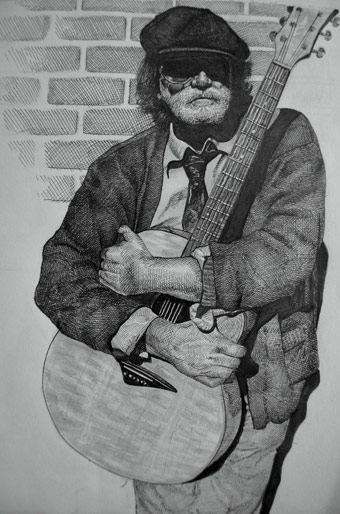 Gary Rudinsky at
Hopscotch Coffee
7:00-9:00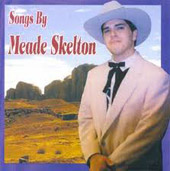 Meade Skelton
Blue Mountain Café
6:30-9:30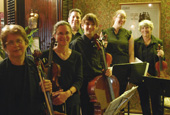 Trinity Strings
at Trinity House Café
7:00-9:00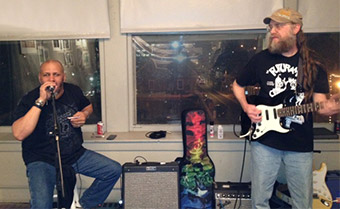 Fast Eddie and Dave Saunders
at Photoworks
6-9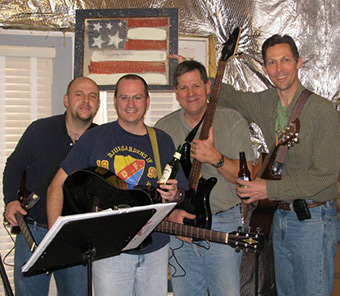 Red White and Blues
at MacDowell Brew Kitchen
6:00-9:00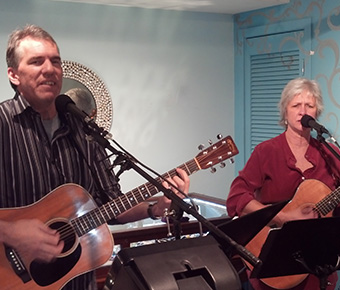 Jan and Jeff at
Designer Goldsmith
7:00-9:00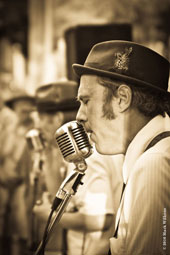 Hard Swimmin' Fish at the Cajun Experience
6:00-9:00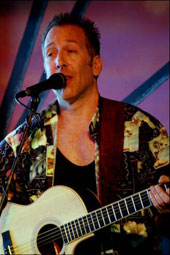 David Davol
at Doener Bistro
7:00-9:00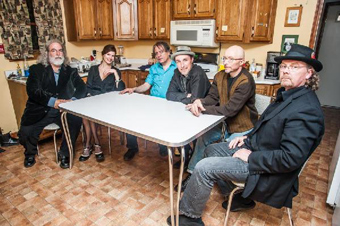 10,000 Maniacs
at Tally Ho
Doors open at 8
Different performances and special events every month!
Stroll around historic downtown Leesburg on the First Friday of each month (except January), to enjoy numerous live music performances throughout the town, art exhibits, wine tastings, lectures, book signings, and so much more!
Over 45 specialty shops, art galleries, antique shops and restaurants are open until 9pm or later,
many offering free refreshments and/or special sales.


Upcoming First Friday dates for your calendar:

November 7, 2014
December 5, 2014
February 6, 2015
March 6, 2015

Events for Friday, October 3, 2014
5:30-6:30 Farewell to John Wells. The Town of Leesburg is hosting a Community Farewell to John Wells with live music by Don Chapman. Stop by to say goodbye and hear guest speakers give their best recollections and experiences of John during his tenure as the Town Manager. The guest speakers/roasters include: Ara Bagdasarian, Norm Styer, Bob Sevilla, Stanley Caulkins, Peter Burnett, Mike O'Connor, Dale Peskin, Gary Clemens and Stilson Greene.

Location: Rose Garden on Loudoun St.

7:00-9:00 Julia Kasdorf. Chimole is hosting locally acclaimed singer and acoustic guitarist, Julia Kasdorf, whose powerful vocals are well known to from her ten years with the country band, One Horse Town. She now has a successful solo career with a focus on rock and roll. She can play and sing most anything, but especially enjoy Americana, standards, pop tunes and of course rock -n-roll.

Location: 10 S. King St

7:00-9:00 NEW Café. Trinity House Café is now open and will be hosting a classical concert by Trinity Strings, which is a string ensemble that plays a popular mix of classical music, hymns, and folk tunes. Stop by the Trinity House Café, which is an outreach of the John Paul II Fellowship, to check out this new café which serves coffee, wine, food, and will host a variety of community and cultural events.

Location: 101 E. Market St. (corner of Market and Church St.)

6:30-9:00 Rockabilly Music. Pangle and Associates is hosting a chili cook-off along with live music by the King Street Kats, a local rockabilly band that plays big guitars and sing high-energy songs rock-n-roll songs about girls, dancing and cars. The Kats consist of Brad Pierce and Steve Dotson on vocal/guitar, percussionist Kenny Finger, and Joe DeFranco on double bass.

Location: 109 S. King St.

6:30-8:30 Crooner, Frank Lombardi. Sona Bank is hosting an featuring Frank Lombardi, of Crooners, Inc., performing songs in the classic stylings of Frank Sinatra, Dean Martin, Tony Bennett, Perry Como, Nat King Cole and Michael Bublé. Frank croons throughout Northern Virginia at private events, country clubs, and weddings. Refreshments served.

Location: 1 E. Market St.

6:00-10:00 Some People Call Me Maurice. Shoe's Cup and Cork is featuring live music by the trio known as Some People Call Me Maurice, who play roots-rock music largely forgotten by other bands and a mix of popular rock cover songs from the 60s, 70s, and 80s. The band consists of Robert Torres (bass/vocals), Sarah Hunt (vocals/percussion) and Steve Schmitt (guitar/vocals); three people who are passionate about music and have all been performing professionally for years.

Location: 17 N. King St.

7:00-9:00 Tea Tasting. The Very Virginia Shop is hosting a tea tasting event with the Dominion Tea Company which is based in Virginia. Stop by to taste their unique teas such as Chocolate Mint and Pumpkin Spice Chai and samples of other fabulous foods all made in Virginia.

Location: 16 S. King St

5:00-8:00 Win a Car! Picket Fence Home Realty and Fairway Independent Mortgage Corp are hosting a fun open house event with music starting at 5:30 with the new teen rock band, There and There, featuring 4 talented students from LCHS - David Anand, Dillon Douglasson, Wyatt Ellerbeck, and Frankie Stephan. Loudoun Habitat for Humanity will be there with your chance to help build affordable housing for families in need by buying a ticket to win a very cool red MINI COOPER!

Location: 212 S. King St.

7:00-9:00 Alie and Stephen. The Old Town Grill is hosting the acoustic duet of singer, Alie Campbell with Stephen Coakley on keyboard, both very talented high school students, playing some great tunes of today and yesterday.

Location: 15 S. King St.

7:00-9:00 Meade Skelton. Blue Mountain Café is featuring an outdoor concert with the quirky Meade Skelton, also known as the singing cowboy. As a fabulous piano player and singer, Meade is known for blending humor and heartache as he addresses the issues of life through songs.

Location: 26 S. King St.

6:30-8:30 Rock-n-Roll. Coldwell Banker is hosting live music with "The DC3" a trio of music business veterans, featuring the best mixture of oldies, country, blues and rock favorites. Also family friendly activities such as a coloring contest for kids and adults can enter to win a gift certificate. Refreshments offered.

Location: 25 S. King St

6:00-9:00 Rock Concert. MacDowell Brew Kitchen is holding an outdoor concert by Red White & Blues, a blues and rock band from Purcellville featuring Rich DiStefano, Jim Donlon, Jeff Munzell and Eric Werling. They play classic rock, blues, country and anything with a little twang in it.

Location: 202-B Harrison St.

7:00-9:00 Renee Martin. Sugar Magnolia in their new location on Loudoun Street is featuring live music on their porch with singer/guitarist, Renee Martin playing country songs and some Americana folk tunes.

Location: 1 W. Loudoun St.

6:00-9:00 Art and Book Signings. Books and Other Found Things hosts monthly "meet the author" events with local authors available to discuss and sign copies of their books. The four authors for October are Mary Jane O'Loughlin and her book, "Ruby and Baby," John Hickman and his books, "A Black Bear Killer" and "A Cold Snow" and Val Muller Egger with her books, "Corgi Capers" and "Faulkner's Apprentice" and last but not least is Beth Harlow with her book, "The Journal." Plus, artist, Alex Thompson and aroma therapy with Kris Alcantera.

Location: 13 W. Loudoun St.

7:00-9:00 Live Music. Lou Lou Boutique is hosting will be acoustic singer/guitarist, McKenzie Mees, playing an array of pop and rock tunes.

Location: 9 W. Loudoun St.

6:30-8:30 Open House. The Mind Body and Soul Healing Center is having an open house event so you can drop by to learn how they use nature's most pure and potent essential oils to alleviate allergies, naturally repel bugs and ticks (Lyme prevention) and so much more.

Location: 101A S. King St. outside

6:00-9:00 Open House with Tea. The Loudoun Museum is featuring information about their annual Hauntings event along with their history exhibit, showcasing a variety of artifacts from Loudoun County's past centuries. Plus you can join tea artisan, Lisa Scruggs in the log cabin for samples of her unique tea blends. Also open is the Children's Discovery Room, where today's youngster can enjoy a special hands-on history experience, exploring what life was like for children in the 1820's. Free Admission.

Location: 16 Loudoun St. SW

6:00-9:00 Music, Wine and Photos. Photoworks is hosting a photography show of Virginia landscapes by Luke Greer, along with darkroom demonstrations by instructor, Michael Barolet. Plus live music with blues musician, Fast Eddie, and wine tasting by the Lost Creek Winery.

Location: 2A W. Loudoun St.

6:00-9:00 Gothic Steampunk Art. The Night Gallery is hosting a unique collection of FOUNDPUNK art by Keith M. Ramsey! Other new artists include Louie Haas, Matt Bennett and Lamar Townsend. Returning artists Kirsten Miller, Natalie Bennett, Shane Bronson, Liam Harrison, Jeff Patterson and of course, owner/artist Kevin Dunn.

Location: 18 S. King St. (upper level)

6:30-8:30 Tony Greenfield. Black Shutter is hosting live music by guitarist/singer, Tony Greenfield, performing from his repertoire of over 200 songs, ranging from classic rock to classic country and bluegrass to old standards.

Location: 1 Loudoun St. SE

7:00-9:00 Live Music. Georgetown Café is featuring Frayed Knots, a five piece band, playing a wide range of acoustic tunes from rock and folk to bluegrass and blues. The band consists of members of the St. James Episcopal Church and played to rave reviews at last year's Shocktober Haunted House.
Inside the café, will be pianist, Olivia Stickley singing an array of hip rock and folk tunes.

Location: 19 S. King St.

6:30-8:30 Violin and Cello. Caulkins Jewelers is hosting live music with violinist, Ted Froelich of Loudoun Valley High and Cellist, John Ortman of Loudoun County High, performing classical songs along with some contemporary tunes.

Location: 11 S. King St.

6:00-9:00 Live Music. Hopscotch Coffee Roasters is featuring a concert by local musician, Gary Rudinsky playing an array of rock music. Mixed media art work will be on display by artist, Jon Cryder.

Location: 110 S. King St.

6:00-9:00 Art and Wine. The Cooley Gallery is featuring a wide range of artwork by locally acclaimed artists, including pottery by former Washington Redskins tight-end, Chris Cooley. Plus wine tasting with The Barns of Hamilton Station.

Location: 12 S. King St.

6:00-9:00 Music and Wine. The Leesburg Vintner is hosting monthly wine specials with wine by the glass, along with live music from 7 to 9 with singer/guitarist, Cindy McConnell, who has performed acoustic folk/rock covers for more than 10 years in Northern Virginia and who happily donates tips from her performances to the "Virginia Greyhound Adoption."

Location: 27 S. King St.

6:00-9:00 Art Open House. Medlin Art Gallery is hosting an Art Open House showcasing a large selection of antique prints, maps and original artwork from such nationally-known artists as Mort Kunstler, Mary Hope Worley, Paul Landry, John Paul Strain and P. Buckley Moss. Refreshments served.

Location: 2 E. Loudoun St.

7:00-9:00 Hard Swimmin' Fish. The Cajun Experience is featuring live music with the blues trio, The Hard Swimmin' Fish, playing a range of styles covering the country blues of Mississippi and The Piedmont, the urban blues of Chicago, and funk infused varieties with roots in New Orleans' second line.

Location: 14 E. Loudoun St

6:00-8:30 Open House. Home Helpers of Leesburg is hosting an open house to showcase the personal and companionship care services that they offer to families and individuals in the comfort of their own homes, which they can they tailor to anyone's needs and budget. Stop by to learn more about how they can help you with any of your caregiving needs. Light Refreshment.

Location: 202 Church St (MEC Building)

7:00-10:00 David Davol. Doener Bistro is hosting acoustic guitarist/singer, David Davol, highlighting the Folk-Rock style of the 60's and 70's. He also performs selections of modern country and western music, as well as rock and alternative tunes. Pick your favorite hits from his 400 song request list.

Location: 202 Harrison St.

7:00-9:00 Jan and Jeff. Designer Goldsmith is hosting the popular guitar duo, Jan & Jeff, performing from their wide repertoire of songs, from classic rock to contemporary to bluegrass and old standards.

Location: Market Station

6:00-7:00 Free Yoga Lesson. Flow Yoga is offering a FREE fun-filled yoga practice, which is open to all experience levels.

Location: Market Station - 3rd floor.

5:00-8:00 Open House. The The Guest Room is hosting an open house showcasing their wide array of fine furniture, most of which is made in the United States. Also, offering complimentary refreshments.

Location: 201 E. Loudoun St. Suite 100

6:00-9:00 First Friday for Dogs. The Reign of Cats & Dogs is hosting a fun place for dogs to visit while at First Friday, complete with "Doggie Treats" for man's best friend. If you happen to bring your four-legged friend to First Friday, be sure to stop by.

Location: 13 S. King St.

6:30-8:30 Elena. Stockman Title and Escrow is featuring guitarist/singer, Elena Dolores, who brings her own interpretation to songs by Adele, Carrie Underwood, Bruno Mars, Pink and many other pop, rock and country artists. She is currently studying piano and voice and also performs with a local show choir. Light refreshments.

Location: 1 S. King St.

6:00-1:00 Live Music. King's Tavern and Wine Bar is hosting locally acclaimed Andy Hawk and his Train Wreck Endings band from 6-8:30, consisting of several local music legends. Afterward, from 9-1am, it's open mike night featuring a wide array of musicians.

Location: 19 S. King St.

6:00-9:00 Antique Open House. Leesburg Antique Emporium is hosting an open house with special deals and refreshments.

Location: 32 S. King St.

6:00-8:00 Open House. Blossom and Bloom Thrift Store is hosting open house with live music by You and Me, guitar and cello duo featuring Claudia and Peter Dalton, performing acoustic versions of popular songs. Stop by to shop to help support all the good charities that Blossom and Bloom supports.

Location: 110 W. Market St.

6:00-9:00 Open House. TW Firearms is hosting an open house to showcase their numerous products and services. Stop by to check them out.

Location: 26 S. King Street - upper level.

6:00-9:00 Open House. Smooch Studio, downtown's only custom makeup studio, is hosting an open house event. Stop by to learn about making your own custom lip glosses and foundations and check out all the cool makeup products and classes that they have to offer.

Location: Market Station (upper level - near Tuskies)

8:00-10:00 Glass Blowing. Allura Glass Studio is hosting a live demo of glass blowing by Dario deHoyos, who will be making pendants, ornaments and small sculptures along with a mystery musical guest.

Location: 209 S. King St.

6:00-8:00 Open House. Well and Good Wellness is hosting an open house to showcase their organic beauty boutique complete with wellness coaching and eco spa services. Stop by to meet owner, Lauri Bosserman, a registered nurse and certified holistic health coach and ask about how she can help you by connecting the parts that make up the whole you, including relationships, physical activity, careers and spirituality.

Location: Market Station in the Log Cabin

6:00-9:00 Open House. Best Rack Around, downtown's specialty bra and lingerie boutique, is having an open house event, so stop by to check all their fabulous items!

Location: Market Station Suite F (upper level - near Tuskies)

6:00-9:00 Antique Open House. Weathered Elegance, which is downtown's newest antique and home decor shop, will be hosting an open house with specials and refreshments. Stop by to check out this shop which specializes in repurposed items.

Location: 2 W. Loudoun St.

6:00-8:30 Art Open House. Gleedsville Art Publishers is hosting an art open house featuring paintings and drawings by local artists such as Catherine Thomas, Sue Kelleher, Bill Schmidt, Antony Andrews and Grant Hacking.

Location: 5 W. Loudoun St.

6:00-9:00 New Location. The Jeans Whisperer is hosting an open house to celebration their new location which is right next door to their old spot. They offer a wide array of jeans and other accessories such as boots, belts, scarves and jewelry.

Location: 3 W. Loudoun St.

6:00-9:00 Chicago Happy Hour. Windy City Red Hots is celebrating a "Chicago Happy Hour," in downtown Leesburg with special beers. They are also featuring their authentic Chicago style - Hot Dogs, Polish Sausage, Italian Sausage, Pizza Puff and Chili-Cheese Fries. Stop by to get a quick bite of Chicago, without traveling 700 miles.

Location: 28 S. King St.

6:00-9:00 Open House. The 24 Hour Watch and Clock Repair Store, a new shop on Market Street, is hosting an open house to showcase their specialty watch, clock, and jewelry repairs. In honor of their recent opening, they are offering watch battery replacement for only 1.99 on First Friday.

Location: 18 W. Market St.

8:00pm. 10,000 Maniacs. The Tally Ho Theater is presenting a concert by the 10,000 Maniacs, which formed in 1981 by singer Natalie Merchant and guitarist John Lombardo. The group gigged extensively and recorded independently before signing with Elektra and releasing their debut in 1985. Co-founder Lombardo left the band in 1986, and they continued as a quintet, releasing three more albums. After 1992's Our Time in Eden had finished its run on the charts, Merchant announced that she was leaving for a solo career. The remaining 10,000 Maniacs decided to continue performing, adding the folk-rock duo John & Mary (original member John Lombardo and violinist/vocalist Mary Ramsey). Tickets can be purchased at the door.

Location: 19 W. Market St.