Get the one-page printable schedule to help guide you to all the events!

See the Event Map with times and locations to help you find all the events downtown.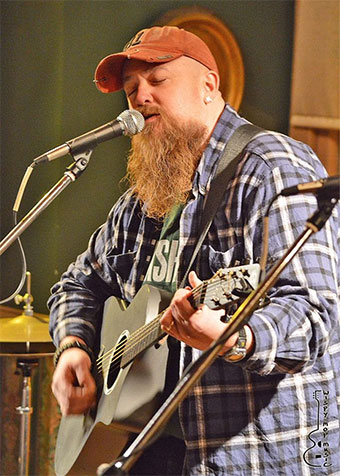 Richard Fehle
at Carter Braxton/Mlend Home Loans
6:30-9:00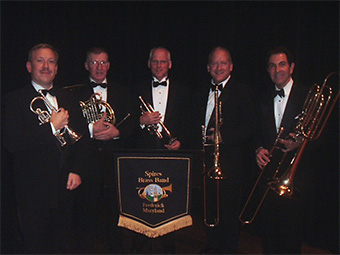 The Spires Brass Band
at Sona Bank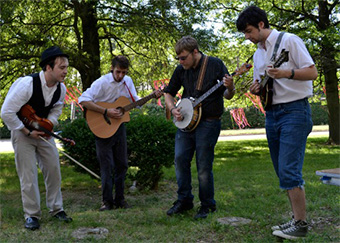 Magpie String Band at
Blue Mountain Café
7:00-9:00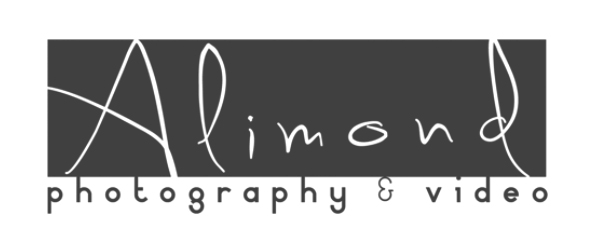 5 Year Anniversary Party
at Alimond Photography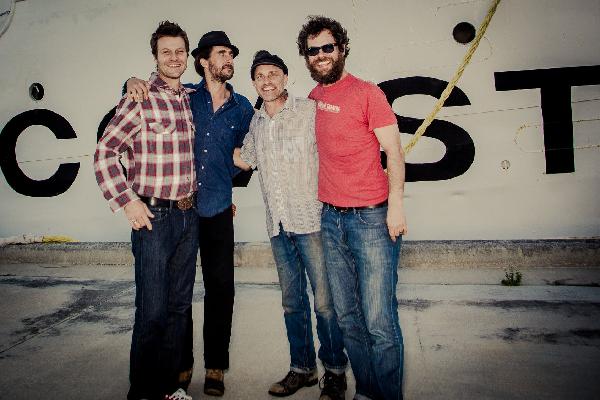 The Hackensaw Boys & Dry Mill Road
at Tally Ho
8pm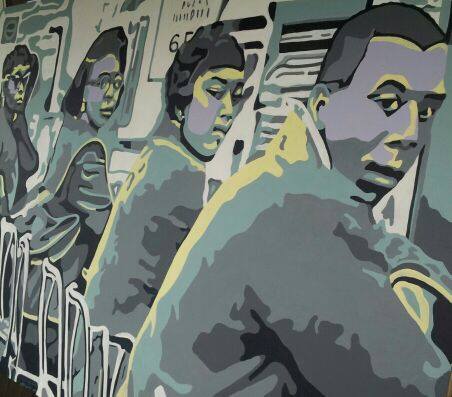 Civil Right Art Exhibit
at Night Gallery
6-9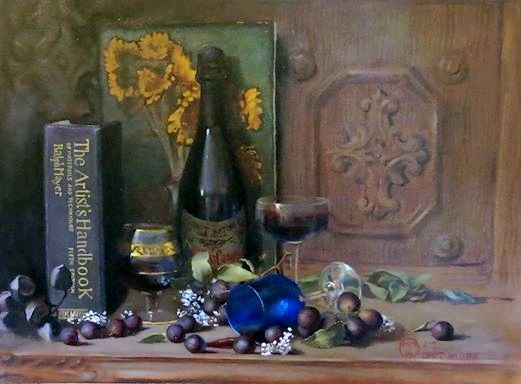 Art Show by Terra Chapman
at Medlin Art Gallery
6-9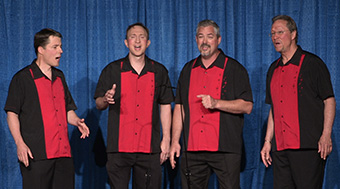 LoCo4
at Loudoun Museum
7-9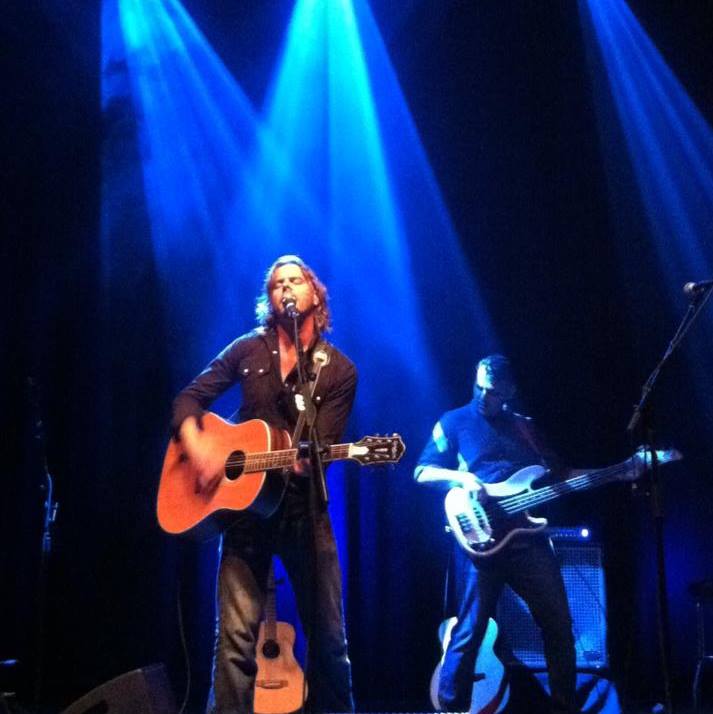 Ken Wenzel
at Shoe's Cup and Cork
7-9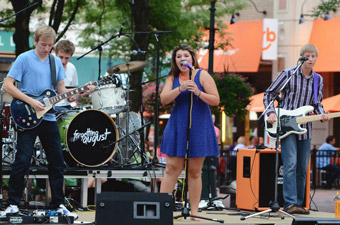 Forgetting August
at Georgetown Café Patio (outside)
7-8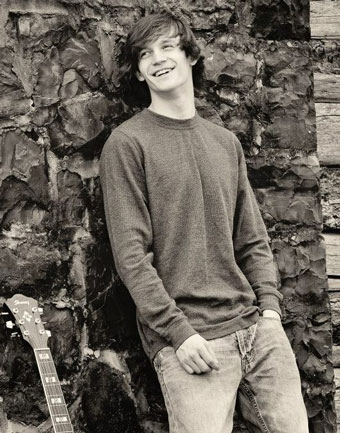 Joseph Keith
at Georgetown Café (inside)
7-9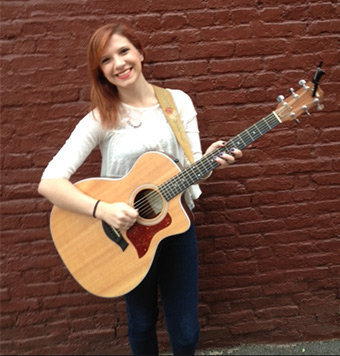 McKenzie Mees
at Very Virginia Shop
7-9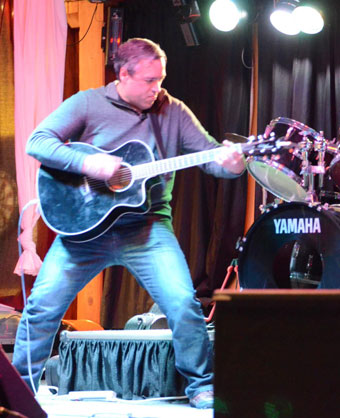 Victor Torres
at Art Square
5:30-8:30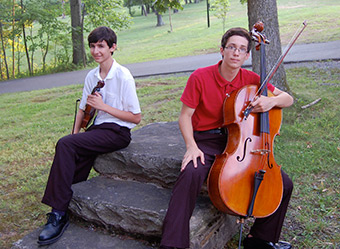 Ted Froelich and JV Ortman
at China King
6:30-8:30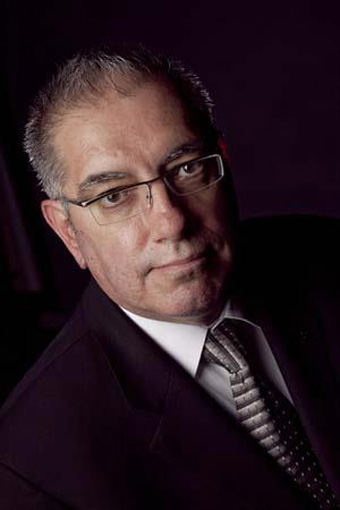 Frank Lombardi
at Caulkins Jewelers
6:30-8:30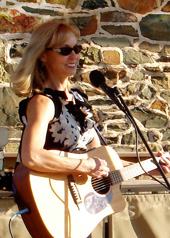 Cindy McConnell
at Leesburg Vintner
7:00-9:00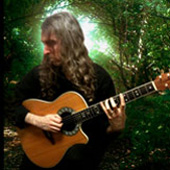 Flamenco Guitarist Matthew Mills
at Chimole Wine & Tapas Lounge
7:00-9:00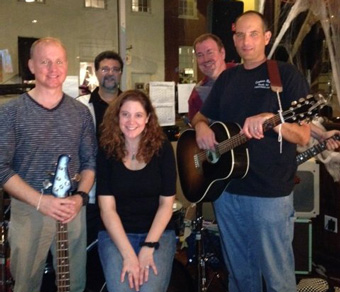 Andy Hawk and his Train Wreck Endings at Kings Tavern
6:00-8:30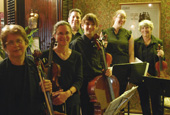 Trinity Strings
at The Old Town Grill
7:00-9:00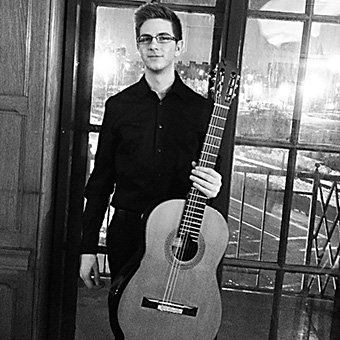 Alex Lassa
at Crooked Run Brewery
7-9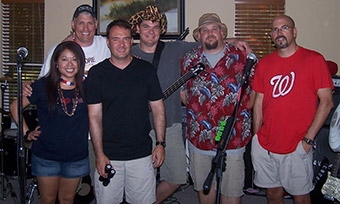 The Lost Growlers
at MacDowell Brew Kitchen
6:00-9:00
Different performances and special events every month!
Stroll around historic downtown Leesburg on the First Friday of each month (except January), to enjoy numerous live music performances throughout the town, art exhibits, wine tastings, lectures, book signings, and so much more!
Over 45 specialty shops, art galleries, antique shops and restaurants are open until 9pm or later,
many offering free refreshments and/or special sales.


Upcoming First Friday dates for your calendar:

September 5, 2014
October 3, 2014
November 7, 2014
December 5, 2014
February 6, 2015

Events for Friday, August 1, 2014
6:30-9:00 Outdoor Concert. The Potomac Title Group and Gwen Pangle Associates are featuring an outside concert with The Johnny Artis Band, which is well known in the Mid-Atlantic region for their fun loving brand of R&B and Rock & Roll.

Location: 109 S. King St.

6:00-8:00 Richard Fehle. Mlend Home Loans and Carter Braxton Preferred Realty are hosting singer/songwriter, Richard Fehle, who founded the "Nashville Songwriters" in 2005 and has been writing songs ever since. Refreshments served.

Location: 11 Loudoun St. SW.

7:00-10:00 Julie MacDowell. Palio Ristorante Italiano is featuring locally acclaimed singer, Julie MacDowell and guitarist, Walter Bain performing an array of folk, rock and pop tunes.

Location: 2 W. Market St.

6:00-9:00 Anniversary Party. Alimond Photography is celebrating their 5th anniversary with a big studio party. Stop by anytime during First Friday to check all the photographs and videos from the past 1,825 days, along with their new look, as they have been working hard to "revamp" the studio.

Location: 18 Royal St.

7:00-9:00 Mobile Hope. The Very Virginia Shop is hosting the non-profit, Mobile Hope which helps the homeless children of Loudoun County by giving their food and clothing. Stop by to see inside their mobile van which travels around the county in order to reach these youth and learn how you can help. Also, stop by to listen to acoustic singer/guitarist, McKenzie Mees, playing an array of pop and rock tunes.

Location: 16 S. King Street

7:00-9:00 Bluegrass Music. Blue Mountain Café is featuring an outdoor concert with the talented bluegrass band, Magpie String Band, playing a wide range of Eastern European and Appalachian folk tunes.

Location: 26 S. King St.

5:30-8:30 Art Square Party. ArtSquare is having its second "First Friday" party to celebrate their new location at The Shops at Dodona Manor with good food, refreshing beverages and with interactive art so stop by to help create Leesburg's largest "doodle. The excitement starts at 5:30 with live music by rock guitarist, Victor Torres performing a musical journey of classic rock and modern covers from 1960 to now.

Location: 312 E. Market St.

6:00-9:00 Rock Concert. MacDowell Brew Kitchen hosts an outdoor concert by local rock band, The Lost Growlers, who are a toe tapping, shake-your-moneymaker party rock band.

Location: 202-B Harrison St

6:00-9:00 Civil Rights Art. The Night Gallery is hosting a unique collection of paintings to celebrate the 50th anniversary of 1964 Civil Rights Act. The art show continues with new art by Kevin Dunn, Paula Dea, Creo Bannerman, Meghann Kinshella, all paying tribute to the Civil Rights Movement.

Location: 18 S. King St. (upper level)

7:00-9:00 Piano and Guitar. Sugar Magnolia in their new location on Loudoun Street is featuring live music on their porch with two of the members of Frayed Knotz, playing a wide range of acoustic tunes from rock and folk to bluegrass and blues.

Location: 1 W. Loudoun St.

7:00-9:00 Guitarist, Tony Greenfield. Black Shutter is hosting live music by guitarist/singer, Tony Greenfield, performing from his repertoire of over 200 songs, ranging from classic rock to classic country and bluegrass to old standards.

Location: 1 Loudoun St. SE

7:00-9:00 Live Music. Georgetown Café is featuring two bands on their outside patio with Forgetting August, followed by Spencer Joyce & The Record Machine Band. Inside the café will be Joseph Keith on acoustic guitar playing an array of acoustic rock songs.

Location: 19 S. King St.

6:30-8:30 Crooner. Caulkins Jewelers is hosting Frank Lombardi, of Crooners, Inc., performing songs in the classic stylings of Frank Sinatra, Dean Martin, Tony Bennett, Perry Como, Nat King Cole and Michael Bublé. Frank croons throughout Northern Virginia at private events, country clubs, and weddings.

Location: 14 E. Loudoun St

6:30-8:30 GLAURIE. Coldwell Banker Realty is hosting music by the acoustic guitar duo known as GLAURIE, consisting of singer/songwriters, Glenn Stern and Laurie Mangold, playing an array of classic rock songs. Also family friendly activities such as a coloring contest for kids and adults can enter to win a gift certificate. Refreshments offered.

Location: 25 S. King St

6:30-8:30 Big Brass Band. Sona Bank is hosting live music by the Spires Brass Band, a traditional brass quintet, performing traditional favorites, contemporary and even some patriotic tunes.

Location: 1 E. Market St.

6:00-9:00 Live Music. Hopscotch Coffee Roasters is hosting live music by singer/guitarist, Tommy Ciccone. The coffee shop's "artists of the month" is Jennifer Breeden and her oil paintings, which will be on display throughout the month of August.

Location: 110 S. King St

7:00-9:00 Guitarist, Ken Wenzel. Shoe's Cup and Cork is featuring live music with singer/ guitarist, Ken Wenzel, playing acoustic rock tunes.

Location: 17 N. King St.

6:00-9:00 Art and Wine. The Cooley Gallery is featuring a wide range of artwork by locally acclaimed artists, including pottery by former Washington Redskins tight-end, Chris Cooley. Plus wine tasting with North Gate Vineyards.

Location: 12 S. King St.

6:00-9:00 Music and Wine. The Leesburg Vintner is hosting monthly wine specials with wine by the glass, along with live music from 7 to 9 with singer/guitarist, Cindy McConnell, who has performed acoustic folk/rock covers for more than 10 years in Northern Virginia and who happily donates tips from her performances to the "Virginia Greyhound Adoption."

Location: 27 S. King St.

6:00-9:00 Art and Book Signings. Books and Other Found Things hosts monthly "meet the author" events with local authors available to discuss and sign copies of their books. The author for August is Leah Kosin and her book entitled, A Home for Your Heart. Plus local artist will be displaying their art such as Alex Thompson from Studio Koyanagi and Steve Loya will be doing his unique Splotch Monsters, along with aroma therapy with Kris Alcantera.

Location: 13 W. Loudoun St.

6:00-9:00 Music and Tea. The Loudoun Museum is hosting the barber shop quartet, LoCo4, along with their history exhibit, showcasing a variety of artifacts from Loudoun County's past centuries. Plus you can join tea artisan, Lisa Scruggs in the log cabin for samples of her unique tea blends. Also open is the Children's Discovery Room, where today's youngster can enjoy a special hands-on history experience, exploring what life was like for children in the 1820's. Free Admission.

Location: 16 W. Loudoun St.

6:30-8:30 Broadway and Beyond. The Eiffel Tower Café is featuring the classically-trained vocalist, Christina Summers, who sings Broadway tunes and some Opera ballads.

Location: 107 W. Loudoun St.

6:00-9:00 Antiques Open House. Weathered Elegance, which is downtown's newest antique and home decor shop, will be hosting an open house with specials and refreshments. Stop by to check out this shop which specializes in repurposed items.

Location: 2 W. Loudoun St.

6:00-8:30 Art Open House. Gleedsville Art Publishers is hosting an art open house featuring paintings and drawings by local artists such as Catherine Thomas, Sue Kelleher, Bill Schmidt, Antony Andrews and Grant Hacking.

Location: 5 W. Loudoun St.

6:00-9:00 New Location. The Jeans Whisperer is hosting an open house to celebration their new location which is right next door to their old spot. They offer a wide array of jeans and other accessories such as boots, belts, scarves and jewelry.

Location: 3 W. Loudoun St.

6:00-9:00 Music, Wine and Photos. Photoworks is hosting live music by Fast Eddie and Dave Saunders rocking on guitars along with an open house event for their new photography school, The Leesburg School of Photography, featuring a darkroom demonstration and exhibit by instructor, Michael Barolet. He is a fine art photographer based in Northern Virginia and New York City, working mostly in the field of environmental portraiture with large-format cameras. His photographs have been published worldwide and are a part of several major art collections, both public and private, in the United States, Europe, and Asia. Plus wine tasting by the Lost Creek Winery.

Location: 2A W. Loudoun St.

7:00-9:00 Matt and Justin. Lou Lou Boutique is hosting the duo known as Arriving Somewhere, featuring guitarist, Matt Dotson along with drummer, Justin Finger playing a wide range of pop and alternative rock songs.

Location: 9 W. Loudoun St.

6:00-9:00 Art Exhibit. Medlin Art Gallery is featuring an art show with Terra Chapman, a classic realist artist. Her subjects include, portraits, still lifes, landcapes and architecture. She is currently an instructor at the Barcelona Academy of Art in Spain. Musical entertainment will be provided by classical guitarist, Hart Wells. Refreshments served.

Location: 2 E. Loudoun St.

6:00-9:00 Jazz Fest. The Cajun Experience is hosting their first annual jazz music fest featuring live music with various jazz groups and great New Orleans food.

Location: 14 E. Loudoun St

7:00-10:00 David Davol. Doener Bistro is hosting acoustic guitarist/singer, David Davol, highlighting the Folk-Rock style of the 60's and 70's. He also performs selections of modern country and western music, as well as rock and alternative tunes. Pick your favorite hits from his 400 song request list.

Location: 202 Harrison St.

8:00-10:00 Classical Guitar. Crooked Run Brewing, downtown's cool little pub, is hosting the very talented classical guitarist, Alex Lassa. A graduate of Heritage High and member of the popular local teen band, Disengage, Alex now studies at the Eastman School of Music in Rochester New York.

Location: Market Station-Lower Level.

7:00-9:00 Jan and Jeff. Designer Goldsmith is hosting the popular guitar duo, Jan & Jeff, performing from their wide repertoire of songs, from classic rock to contemporary to bluegrass and old standards.

Location: Market Station

6:00-9:00 Wine Tasting. The Loudoun County Visitors Center is hosting a wine tasting event with Dry Mill Winery, along with some light refreshments.

Location: Market Station - Upper Level.

6:00-7:00 Free Yoga Lesson. Flow Yoga is offering a FREE fun-filled yoga practice, which is open to all experience levels.

Location: Market Station - 3rd floor.

5:00-8:00 Open House. The Guest Room is hosting an open house showcasing their wide array of fine furniture, most of which is made in the United States. Also, offering complimentary refreshments.

Location: 201 E. Loudoun St. Suite 100

6:00-9:00 First Friday for Dogs. The Reign of Cats & Dogs is hosting a fun place for dogs to visit while at First Friday, complete with "Doggie Treats" for man's best friend. If you happen to bring your four-legged friend to First Friday, be sure to stop by.

Location: 13 S. King St.

7:00-9:00 Music and Art. Chimole is hosting live music with guitarist, Matthew Mills, who combines contemporary acoustic music with the influence of Flamenco guitar in every piece along with an art exhibit that features and promotes art from Honduras, with a wide array of paintings and pottery from various Honduran artists.

Location: 10 S. King St

7:00-9:00 Elena. Social Butterflies, downtown's new hair salon, is hosting singer, Elena Dolores, who brings her own interpretation to songs by Adele, Carrie Underwood, Bruno Mars, Pink and many other pop, rock and country artists. She often accompanies herself on guitar and is currently studying piano and voice. Elena is a well-known artist at Open Mics in Loudoun and Fairfax Counties.

Location: 10- B S. King St. upper level.

6:30-8:30 Danny G. Stockman Title and Escrow is featuring live music by guitarist/singer, Danny G. performing acoustic folk and classic rock. Plus the artwork of artist, Ruby Gulin Lambert will be on display. Light refreshments will also be offered.

Location: 1 S. King St.

6:00-1:00 Live Music. King's Tavern and Wine Bar is hosting locally acclaimed Andy Hawk and his Train Wreck Endings band from 6-8:30, consisting of several local music legends, such as the Bordelon Brothers and Tom Allen on drums. Afterward, from 9-1am, it's open mike night featuring a wide array of musicians.

Location: 19 S. King St.

7:00-9:00 Classical Music. The Old Town Grill is featuring a classical concert by Trinity Strings, which is a string ensemble that is primarily comprised of members of the Holy Trinity Lutheran Church in Leesburg. Formed in 2009, they perform a popular mix of classical music, hymns, and folk tunes.

Location: 15 S. King St.

6:00-9:00 Open House. Leesburg Antique Emporium is hosting an antique open house with special deals and refreshments.

Location: 32 S. King St.

6:00-9:00 First Friday Specials. Windy City Red Hots is featuring a Chicago Ditka Chicken Sausage Special. Plus enjoy tasty authentic Chicago style foods such as hot dogs, Polish and/or Italian sausages. Stop by to get a quick bite of the Windy City.

Location: 28 S. King St.

6:00-8:00 Open House. Blossom and Bloom Thrift Store is holding an open house with special deals and light refreshments.

Location: 110 W. Market St.

6:00-8:00 Artist Reception. The Leesburg Commission on Public Art is hosting an artist reception and new exhibit of photography by Steve Edgar. He has focused his lens on old, abandoned, discarded America. He looks for mood and tone in his photography, and is constantly experimenting with different techniques to take the viewer deeper into the piece. As a noted Washington D.C. musician and songwriter, Steve has played in some of the area's most popular bands. His photography will be on display until August 31, 2014.

Location: 25 W. Market St.

6:00-9:00 Open House. Smooch Studio, downtown's only custom makeup studio, is hosting an open house event. Stop by to learn about making your own custom lip glosses and foundations and check out all the cool makeup products and classes that they have to offer.

Location: Market Station (upper level - near Tuskies)

8:00-10:00 Glass Blowing. Allura Glass Studio is hosting a live demo of glass blowing by Dario deHoyos, who will be making pendants, ornaments and small sculptures along with a mystery musical guest.

Location: 209 S. King St.

6:00-8:00 Open House. Well and Good Wellness is hosting an open house to showcase their organic beauty boutique complete with wellness coaching and eco spa services. Stop by to meet owner, Lauri Bosserman, a registered nurse and certified holistic health coach and ask about how she can help you by connecting the parts that make up the whole you, including relationships, physical activity, careers and spirituality.

Location: Market Station in the Log Cabin

6:00-9:00 Open House. Best Rack Around, downtown's specialty bra and lingerie boutique, is having an open house event, so stop by to check all their fabulous items!

Location: Market Station Suite F (upper level - near Tuskies)

6:30-8:30 Violin and Cello. China King is hosting live music with violinist, Ted Froelich and Cellist, JV Ortman, both of Loudoun Valley High School performing classical songs, along with some contemporary tunes.

Location: 5 S. King St.

8:00 Concert. The Tally Ho Theater is presenting a concert by the Hackensaw Boys, who all started out in Charlottesville and have now tour the United States, Europe and the U.K. The Hackensaw Boys are among the most exciting groups charting new territory in today's diverse Americana music scene, with feet firmly planted in the old-time song tradition, hands soiled by the dirt of rock n' roll and eyes fixed steadily on the future of real country music. Also performing is Drymill Road, an Americana bluegrass band playing high energy and heartfelt original material along with their own tasty versions of classics from Led Zeppelin, Dylan, The Beatles, and more! Since 2009, the Drymill Road band has played over 400 shows and has created a unique and tightly woven sound that thrills its growing audience from the first note to the last! Tickets can be purchased at the door.

Location: 19 W. Market St.