Get the one-page printable schedule to help guide you to all the events!

See the Event Map with times and locations to help you find all the events downtown.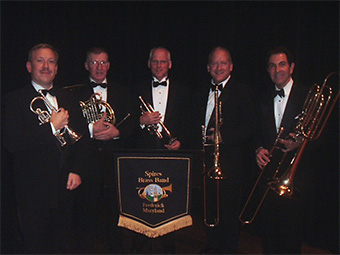 The Spires Brass Band
at Designer Goldsmiths
7:00-9:00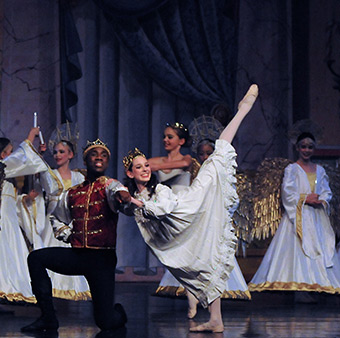 Loudoun Ballet 25th Anniversary Nutcracker Showcase
at AHT Insurance
6:00-9:00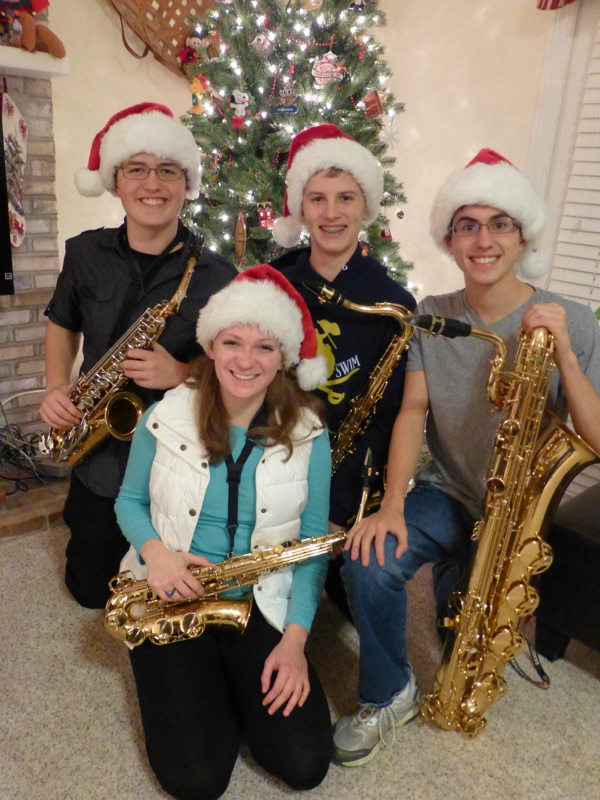 Sax Swingers
at Lou Lou Boutique
6:30 to 8:30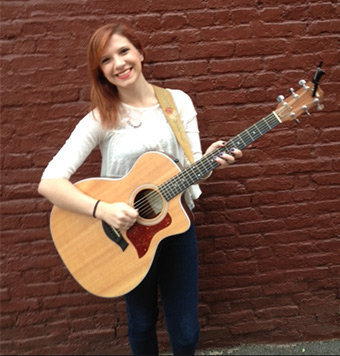 McKenzie Mees
at Sona Bank
6:30-8:30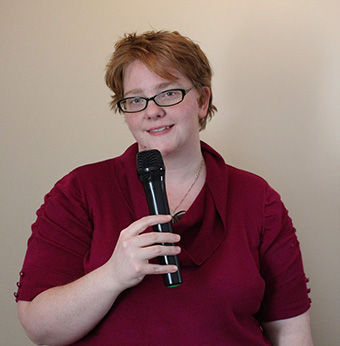 Christina Summers
at Trinity House Café
7:00-9:00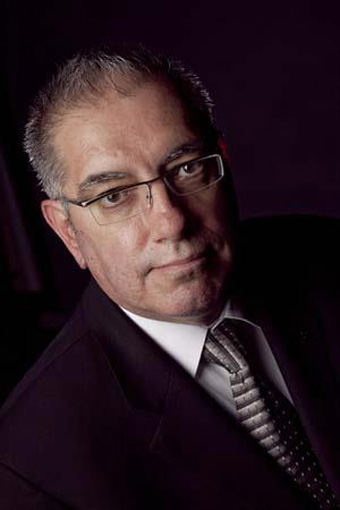 Frank Lombardi
at Medlin Art Gallery
6:00-9:00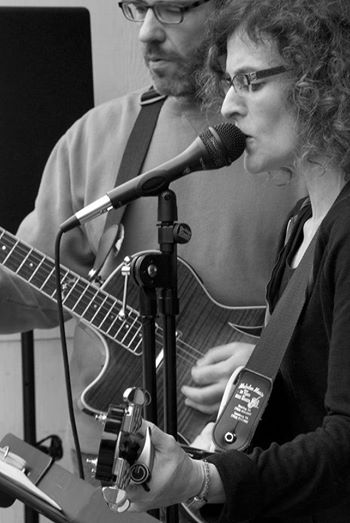 Glaurie at
Sugar Magnolia
7:00-9:00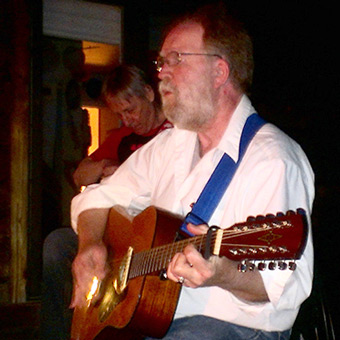 Jamie Gregory
at Photoworks
6:00-9:00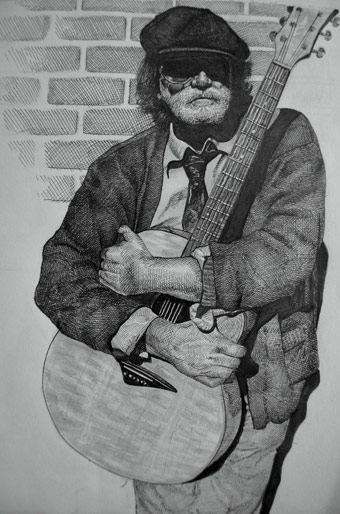 Gary Rudinsky at
King Street Coffee
6:00-9:00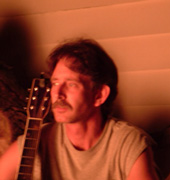 Tony Greenfield
at Black Shutters Antiques
7:00-9:00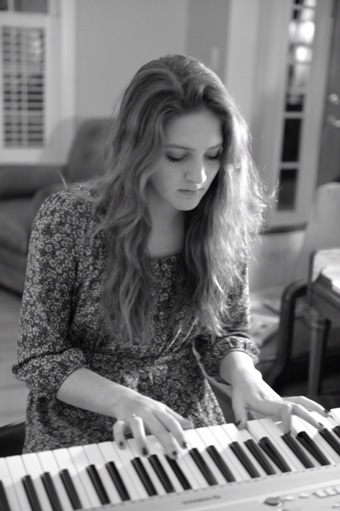 Olivia Stickley
at The Old Town Grill
6:30-8:30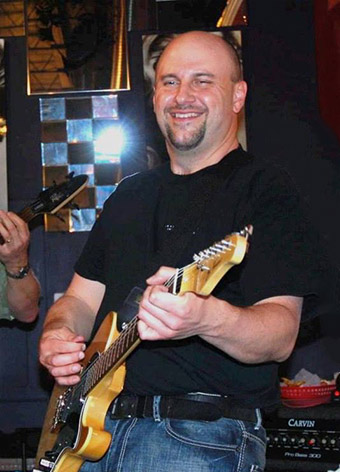 Anthony Semiao
at ShoesCoffee
7:00-10:00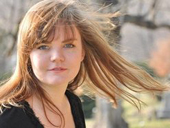 Annie Stokes
at Pittsburgh Rick's
7:00-9:00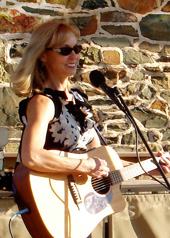 Cindy McConnell
at Leesburg Vintner
7:00-9:00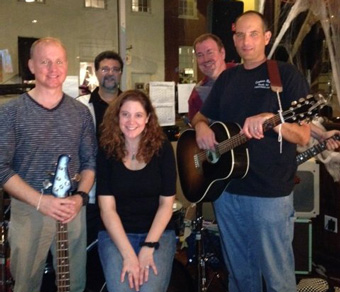 Andy Hawk and his Train Wreck Endings at Kings Tavern
6:00-8:30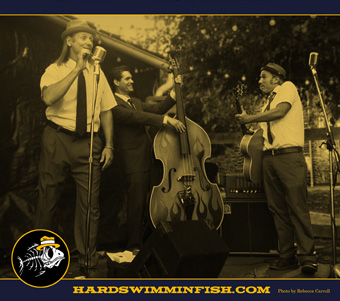 Hard Swimmin' Fish
at the Cajun Experience
6:30-9:00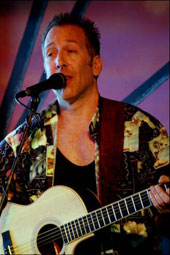 David Davol
at Doener Bistro
6:00-9:00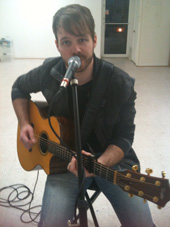 Nathaniel Davis
at MacDowell Brew Kitchen
6:00-10:00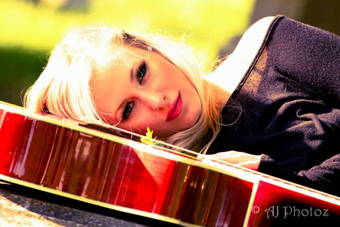 Renee Martin
Georgetown Café
7:00-9:00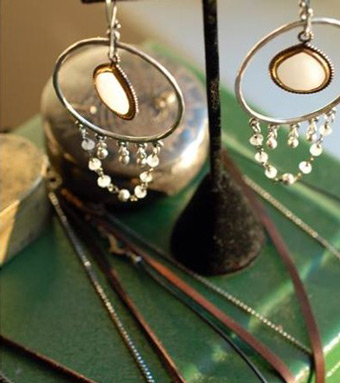 Jewelry Trunk Show
at Madison Belle
5:00-9:00
Different performances and special events every month!
Stroll around historic downtown Leesburg on the First Friday of each month (except January), to enjoy numerous live music performances throughout the town, art exhibits, wine tastings, lectures, book signings, and so much more!
Over 45 specialty shops, art galleries, antique shops and restaurants are open until 9pm or later,
many offering free refreshments and/or special sales.


Upcoming First Friday dates for your calendar:

February 6, 2015
March 6, 2015
April 3, 2015
May 1, 2015
June 5, 2015
July 3, 2014

Events for Friday, December 5, 2014
6:00-6:30 Tree Lighting Ceremony. Usher in the holidays at the Town of Leesburg's Annual Tree and Menorah Lighting Ceremony. The festive ceremony will feature performances from local schools, the renowned Loudoun Chorale, and a holiday message from Leesburg Mayor Kristen Umstattd. The crowd will be invited to join in a holiday sing-a-long and then the Mayor will "throw the switch" to light the beautiful tree.

Location: 25 W. Market St. (Town Green)

7:00-9:00 Kitty and the Fat Cats. The Leesburg Diner is featuring lively music with Kitty and the Fat Cats, a 5 piece rockabilly, jazz and blues band comprised of Kat Wood, vocals; Richard Bloyer, electric and stand-up bass; Ken Phillips, guitar and vocals; Russ Daul, drums; and Toby Harris on saxophone. They play everything from slow sultry lounge music to jump-out-of-your-seat swing! Stop by to check out the newly renovated Leesburg Diner and to hear this fun band, as it's their first time in downtown Leesburg!

Location: 9 S. King St.

7:00-9:00 Big Brass Band. Designer Goldsmith in Market Station, is hosting live music on the patio outside with the Spires Brass Band, a traditional brass quintet, performing traditional favorites, contemporary and some holiday tunes, of course.

Location: Market Station - Lower Level.

6:30-8:30 Jazzy Holiday Tunes. Lou Lou Boutique is hosting lively holiday music with the saxophone quartet, known as Sax Swingers, featuring four talented students from Loudoun County High School. Lauren Beard, Anthony Rice, Josh Ballinger and Grant Perales will all be performing Christmas songs with a jazzy twist.

Location: 9 W. Loudoun St.

6:30-8:30 Dickens Carolers and Tea Tasting. The Loudoun Museum presents their Dickens Carolers, featuring the Boys Choir of the Blue Ridge School, dressed in historic costumes singing traditional Christmas carols, while strolling around historic downtown. The Museum will also be open with history exhibits, that showcasing a variety of artifacts from Loudoun County's past centuries. Plus join tea artisan, Lisa Scruggs, in the log cabin for samples of her unique tea blends

Location: 16 Loudoun St. SW

7:00-10:00 Blues Singer. Palio Ristorante Italiano is featuring singer/pianist, Annie Stencil, who brings her own twist on some classic blues, country, and soul tunes. She'll have you drinking a Martini with Ray Charles and a beer with Johnny Cash. Come see Annie to hear some of your favorite tunes from the 50's, 60's, and 70's.

Location: 2 W. Market St.

6:00-9:00 Gary and Zofia. King Street Coffee is featuring a concert by local musician, Gary Rudinsky playing an array of rock music. Also an art exhibit entitled "Loudoun Landscapes in the Snow," with paintings in oil, acrylics, and watercolors along with photographs by local artist, Zofia Lategano.

Location: 110 S. King St.

7:00-9:00 Americana Blues. Blue Mountain Café is hosting Mosby Territory, an acoustic duo playing their own brand of Americana - blues, folk, bluegrass, and rock - as well as a number of originals. The duo features Wild Will Williamson on vocals, guitar, harmonica, mandolin and accompanied by his wife, Alona on vocals, percussion, and keyboard. Will is the winner of the DC Blues Society solo/duo Battle of the Bands in 2013, and he went on to compete in the International Blues Challenge in Memphis TN. As a songwriting team, they write in a variety of musical styles and cover topics from humorous satire to gritty stories of real life.

Location: 26 S. King St.

7:00-9:00 Vocalist. Trinity House Café is featuring the classically-trained vocalist, Christina Summers, who will sing Christmas songs, Broadway tunes and some Opera ballads. Stop by the Trinity House Café, which is an outreach of the John Paul II Fellowship, to check out this new café.

Location: 101 E. Market St. (corner of Market and Church St.)

6:00-9:00 Anniversary Celebration. Medlin Art Gallery is hosting an open house celebrating their 30 year anniversary with a ribbon cutting event with the Mayor at 4:30. Also Frank Lombardi, of Crooners, Inc., will be performing songs in the classic stylings of Frank Sinatra, Dean Martin, Tony Bennett, Perry Como, Nat King Cole and Michael Bublé. Frank croons throughout Northern Virginia at private events, country clubs, and weddings. Refreshments served.

Location: 2 E. Loudoun Street

7:00-9:00 Made in Virginia Foods. The Very Virginia Shop is sampling some of their fabulous gourmet foods - all made here is the state of Virginia such as BBQ sauce, jellies and of course, big Virginia peanuts.

Location: 16 S. King St

6:30-8:30 Holiday Event. Pangle and Associates is hosting a holiday event with a chance to meet Santa and have your photo taken with the big guy himself. Also there will be a "Letters to Santa" station, so children can write him a letter plus with some yummy holiday treats.

Location: 109 S. King St.

6:00-10:00 Nathaniel Davis. MacDowell Brew Kitchen is featuring live music by the Nathaniel Davis Band, whose music is best described as indie-folk rock with a strong bluesy influence. They play an eclectic mix of original music along with some fun, clever re- imaginations of well-known covers of pop and rock songs.

Location: 202-B Harrison St.

7:00-9:00 Glaurie. Sugar Magnolia in their new location on Loudoun Street is featuring the acoustic guitar duo known as Glaurie, consisting of singer/songwriters, Glenn Stern and Laurie Mangold, playing an array of classic rock songs.

Location: 1 W. Loudoun St.

7:00-9:00 Country Songs. Georgetown Café is featuring live music with singer/guitarist, Renee Martin playing country songs and some Americana folk tunes.

Location: 19 S. King St.

6:30-8:30 Piano Music. The Old Town Grill is hosting the talented pianist, Olivia Stickley, of Heritage High School, singing an array of hip rock and folk tunes inside the restaurant.

Location: 15 S. King St.

6:00-9:00 Rock-n-Roll Christmas. The Night Gallery is hosting a Rock-n-Roll Christmas Art and Gift Extravaganza!, featuring musician portraits by owner Kevin Dunn, along with artists, Giant Marc Lomaglio, Matt Shuster, John Dietrich and Ian Wilson. Plus holiday art and gifts by Liam and Russ Harrison, Morgan and Shane Bronson and Louie Haas. Refreshments provided.

Location: 18 S. King St. (upper level)

6:00-9:00 Loudoun Ballet Company. AHT Insurance is hosting the Loudoun Ballet Company, to showcase their 25th Anniversary full length professional production of The Nutcracker. Always receiving rave reviews and performing to sold-out audiences, the cast of this year's production includes over 150 local dancers ranging from 4 years old to over 60. Stop by to learn more about the Loudoun Ballet Company and info about their upcoming productions at Freedom High School in December, as The Nutcracker is truly an annual event for the entire family! Light refreshments.

Location: 20 S. King St.

6:30-8:30 Guitar Music. Sona Bank is hosting live music with acoustic singer/guitarist, McKenzie Mees, playing an array of pop and rock tunes. Refreshments served.

Location: 1 E. Market St.

7:00-10:00 Anthony Semiao. Shoe's Cup and Cork is hosting live music with acoustic rock guitarist, Anthony Semiao, playing an array of classic and modern rock songs. Also Shoes's is now featuring three brand new menus for breakfast, lunch and dinner, so stop by to try some new culinary delights and hear some great music.

Location: 17 N. King St.

6:00-9:00 Music, Wine and Photos. Photoworks is hosting a photography exhibit along with darkroom demonstrations by instructor, Michael Barolet. Plus live music by Jamie Gregory, who shares songs with a story or humor with his repertoire including songs by James Taylor, Joni Mitchell, John Gorka, Stan Rogers as well as originals. Plus Free 10 minute shoulder massage available with Reggie Johnson. Plus wine tasting with Lost Creek Winery.

Location: 2A W. Loudoun St.

6:00-9:00 Book Signing. Books and Other Found Things hosts monthly "meet the author" events with local authors available to discuss and sign copies of their books. The author for December is Mike Priest and his newly released book, Stand to It and Give Them Hell: Gettysburg as the Soldiers Experienced it From Cemetery Ridge to Little Round Top, July 2, 1863.

Location: 13 W. Loudoun St.

6:00-9:00 Art and Wine. The Cooley Gallery is featuring new pottery from former Washington Redskins tight-end, Chris Cooley along with pastel artist, Kelly Hunt whose medium is in antique cars. Also Dry Mill Winery will be doing a wine tasting event.

Location: 12 S. King St.

5:30-9:00 Book Signing & Music. Pittsburgh Rick's, one of downtown's newest restaurants, is now open and hosting live music with acoustic guitarist, Annie Stokes playing a wide array of rock, pop and folk tunes from 7-9pm. Also featuring a book signing event with Kathy Kupka; stop by anytime between 5:30 to 7:00pm to meet local photographer, cancer survivor, and author of "Cancer is Ruff," a photo book written and illustrated with the help of man's best friends - to lend support and provide humor for patients undergoing cancer treatment.

Location: 116 E. Market St.

6:00-9:00 Music and Wine. The Leesburg Vintner is hosting monthly wine specials with wine by the glass, along with live music from 7 to 9 with singer/guitarist, Cindy McConnell, who has performed acoustic folk/rock covers for more than 10 years in Northern Virginia and who happily donates tips from her performances to the "Virginia Greyhound Adoption."

Location: 27 S. King St.

6:30-9:00 Hard Swimmin' Fish. The Cajun Experience is featuring live music with the blues trio, The Hard Swimmin' Fish, playing a range of styles covering the country blues of Mississippi to the urban blues of Chicago and to the funk infused varieties of New Orleans.

Location: 14 E. Loudoun St

6:00-9:00 David Davol. Doener Bistro is hosting acoustic guitarist/singer, David Davol, highlighting the Folk-Rock style of the 60's and 70's. He also performs selections of modern country and western music, as well as rock and alternative tunes. Pick your favorite hits from his 400 song request list.

Location: 202 Harrison St.

6:00-7:00 Free Yoga Lesson. Flow Yoga is offering a FREE fun-filled yoga practice, which is open to all experience levels.

Location: Market Station - 3rd floor.

5:00-8:00 Open House. The The Guest Room is hosting an open house showcasing their wide array of fine furniture, most of which is made in the United States. Also, offering complimentary refreshments.

Location: 201 E. Loudoun St. Suite 100

6:00-9:00 First Friday for Dogs. The Reign of Cats & Dogs is hosting a fun place for dogs to visit while at First Friday, complete with "Doggie Treats" for man's best friend. If you happen to bring your four-legged friend to First Friday, be sure to stop by.

Location: 13 S. King St.

6:00-1:00 Live Music. King's Tavern and Wine Bar is hosting locally acclaimed Andy Hawk and his Train Wreck Endings band from 6-8:30, consisting of several local music legends. Afterward, from 9-1am, it's open mike night featuring a wide array of musicians.

Location: 19 S. King St.

6:00-8:00 Open House. Blossom and Bloom Thrift Store is hosting open house with specials. Stop by to shop to help support all the good charities that Blossom and Bloom supports.

Location: 110 W. Market St.

6:00-9:00 Open House. TW Firearms is hosting an open house to showcase their numerous products and services. Stop by to check them out.

Location: 26 S. King Street - upper level.

8:00-10:00 Glass Blowing. Allura Glass Studio is hosting a live demo of glass blowing by Dario deHoyos, who will be making pendants, ornaments and small sculptures along with a mystery musical guest.

Location: 209 S. King St.

6:00-9:00 Open House. Smooch Studio, downtown's only custom makeup studio, is hosting an open house event. Stop by to learn about making your own custom lip glosses and foundations and check out all the cool makeup products and classes that they have to offer.

Location: Market Station (upper level - near Tuskies)

6:00-8:00 Open House. Well and Good Wellness is hosting an open house to showcase their organic beauty boutique complete with wellness coaching and eco spa services. Stop by to meet owner, Lauri Bosserman, a registered nurse and certified holistic health coach and ask about how she can help you by connecting the parts that make up the whole you, including relationships, physical activity, careers and spirituality.

Location: Market Station in the Log Cabin

6:00-9:00 Open House. Best Rack Around, downtown's specialty bra and lingerie boutique, is having an open house event, so stop by to check all their fabulous items!

Location: Market Station Suite F (upper level - near Tuskies)

6:00-9:00 Antique Open House. Weathered Elegance, which is downtown's newest antique and home decor shop, will be hosting an open house with specials and refreshments. Stop by to check out this shop which specializes in repurposed items.

Location: 2 W. Loudoun St.

6:00-8:30 Art Open House. Gleedsville Art Publishers is hosting an art open house featuring paintings and drawings by local artists such as Catherine Thomas, Sue Kelleher, Bill Schmidt, Antony Andrews and Grant Hacking.

Location: 5 W. Loudoun St.

6:00-9:00 Open House. The Jeans Whisperer is hosting an open house to celebration their new location which is right next door to their old spot. They offer a wide array of jeans and other accessories such as boots, belts, scarves and jewelry.

Location: 3 W. Loudoun St.

6:00-9:00 Chicago Specials. Windy City Red Hots is celebrating Chicago in downtown Leesburg with special authentic Chicago style hot Dogs, Polish Sausage, Italian Sausage, Pizza Puff and Chili-Cheese Fries. Stop by to get a quick bite of Chicago, without traveling 700 miles.

Location: 28 S. King St.

6:00-9:00 Open House. The 24 Hour Watch and Clock Repair Store, a new shop on Market Street, is hosting an open house to showcase their specialty watch, clock, and jewelry repairs. In honor of their recent opening, they are offering watch battery replacement for only 1.99 on First Friday.

Location: 18 W. Market St.

5:00-9:00 Jewelry Show. Madisonbelle is hosting Onyx & Oak owner, Rebecca Eagan, who will be launching her new jewelry line with a trunk show on First Friday.

Location: 5 E. Loudoun St.
23 Live Music Events
6 Art Exhibits
3 Wine Tastings

~ & ~

11 Other Great Things